SOFTWARE TRAINING
As a part of the NASA Heliophysics Education Activation Team, we offer free online training for
Stellarium - open source astronomy software for planetariums and personal use
Space Update - an interactive, real-time display system of space science images and data
Space Weather - an educational product produced by NASA's MMS and IMAGE programs
SIGN UP FOR TRAINING
---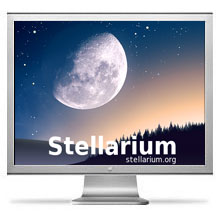 STELLARIUM
Stellarium is a free open source planetarium for your computer. It shows a realistic sky in 3D, just like what you see with the naked eye, binoculars or a telescope.
ARCHIVED TRAINING VIDEOS
RESOURCES
---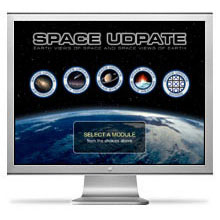 SPACE UPDATE
SPACE UPDATE is an interactive, real-time display system of space science images and data. The program displays hundreds of images and movies of the best of space science research, with web links to find out more information. You can update the software to show "today's data" by downloading the latest images free from the internet to keep your software up-to-date.
---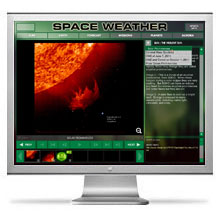 SPACE WEATHER
SPACE WEATHER answers questions about what space weather is and what it does in space and here on Earth.