Eclipse Tic·Tac·Toe Game
This FREE application is our version of the classic children's game using space and Earth science as the basis for its questions and answers. 2 players can challenge each other, or 1 person can play solo, against the computer.
You can edit any question set or even create your own by purchasing the Tic·Tac·Toe Editor, which allows you to completely control the content of any game question set.
The basic installation comes with the Tic·Tac·Toe game and Editor (which runs as a 30 day demo before requiring purchased registration), and a default sample game dataset. You will need to download the game AND the Eclipse data set to play the Eclipse game.
NOTE: The resolution of the game display is 1920x1080. It is not resizable.
Tic·Tac·Toe is available for Mac OS X (10.7-10.14) and Windows (7-11)
---
DOWNLOAD GAME
DOWNLOAD ECLIPSE GAME DATA
---
SAMPLE SCREENSHOT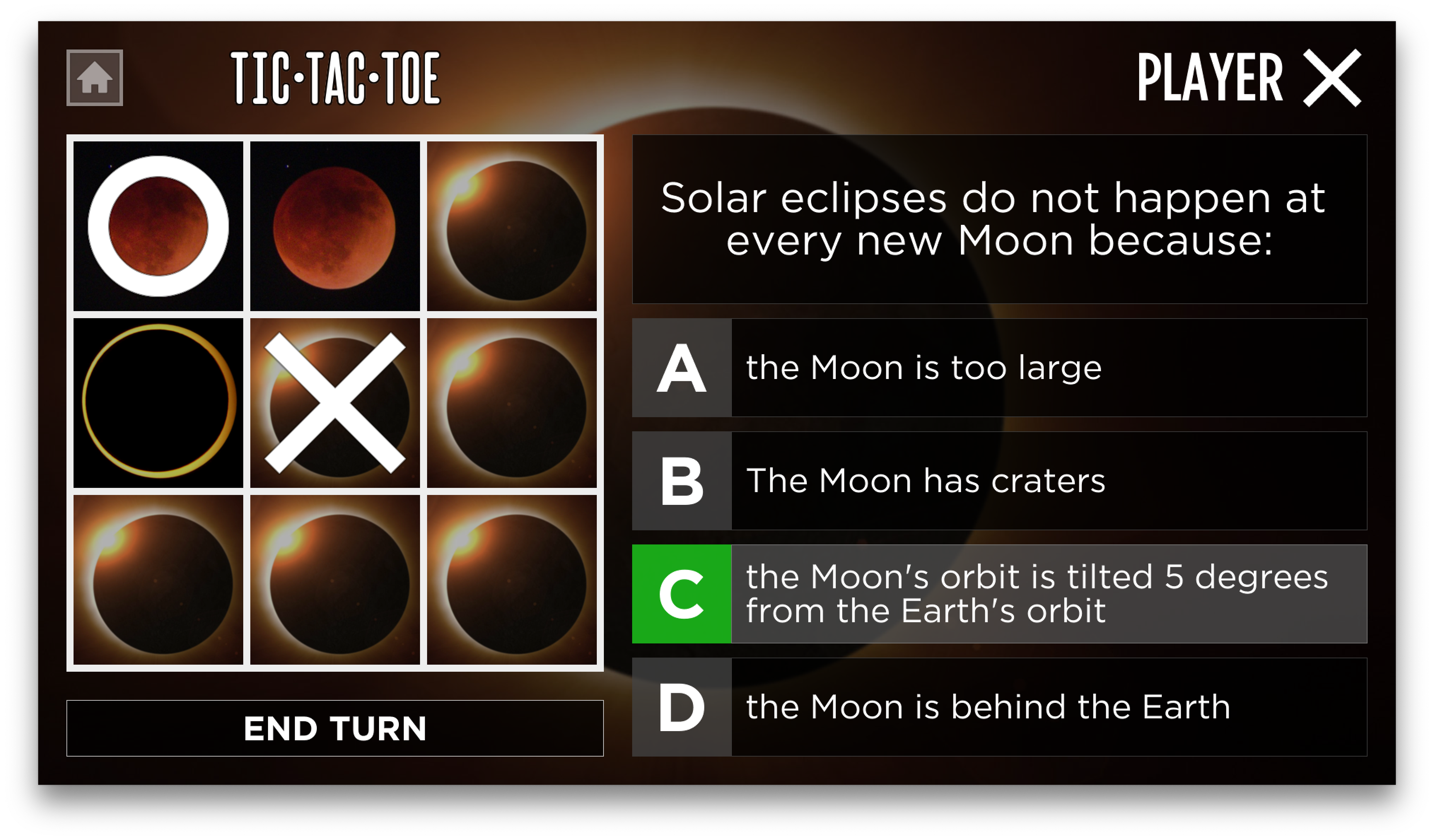 NOTE: Software support for MacOS ends with MacOS 10.14 "Mojave"
MacOS 10.15+ users should contact support@spaceupdate.com for info on 64bit versions of our software.
SECURITY WARNING: : MacOS and WinOS warn against installing applications from "unknown developers".
Our software applications fall into this category. For more information, please see our SECURITY ISSUES page.