Reach For The Stars STEM Festival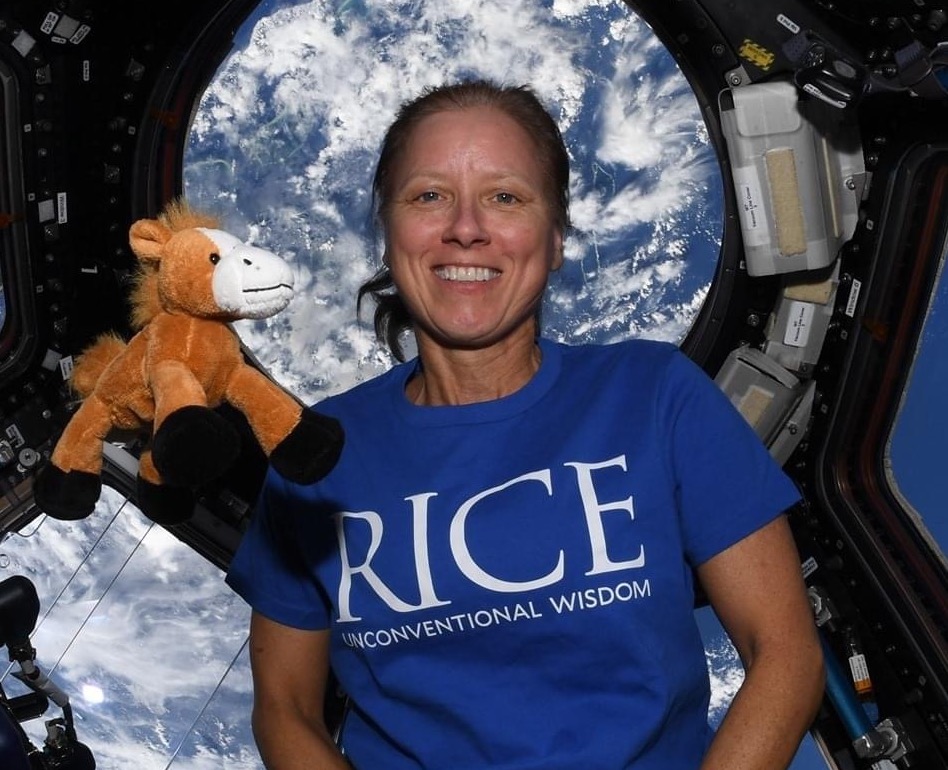 REACH FOR THE STARS is Sept 30, 2023

SOLD OUT - WAITLIST ONLY
We are excited to present our fourteenth Festival, starting in 2006 with Sally Ride as speaker. This year we are exceptionally excited to bring Dr. Shannon Walker as our Keynote Speaker. Shannon hold three degrees in Space Science from Rice University (BS, MS and PhD), and was the first woman to fly to the ISS on the Dragon as part of "Crew 1" (check out her amazing photos).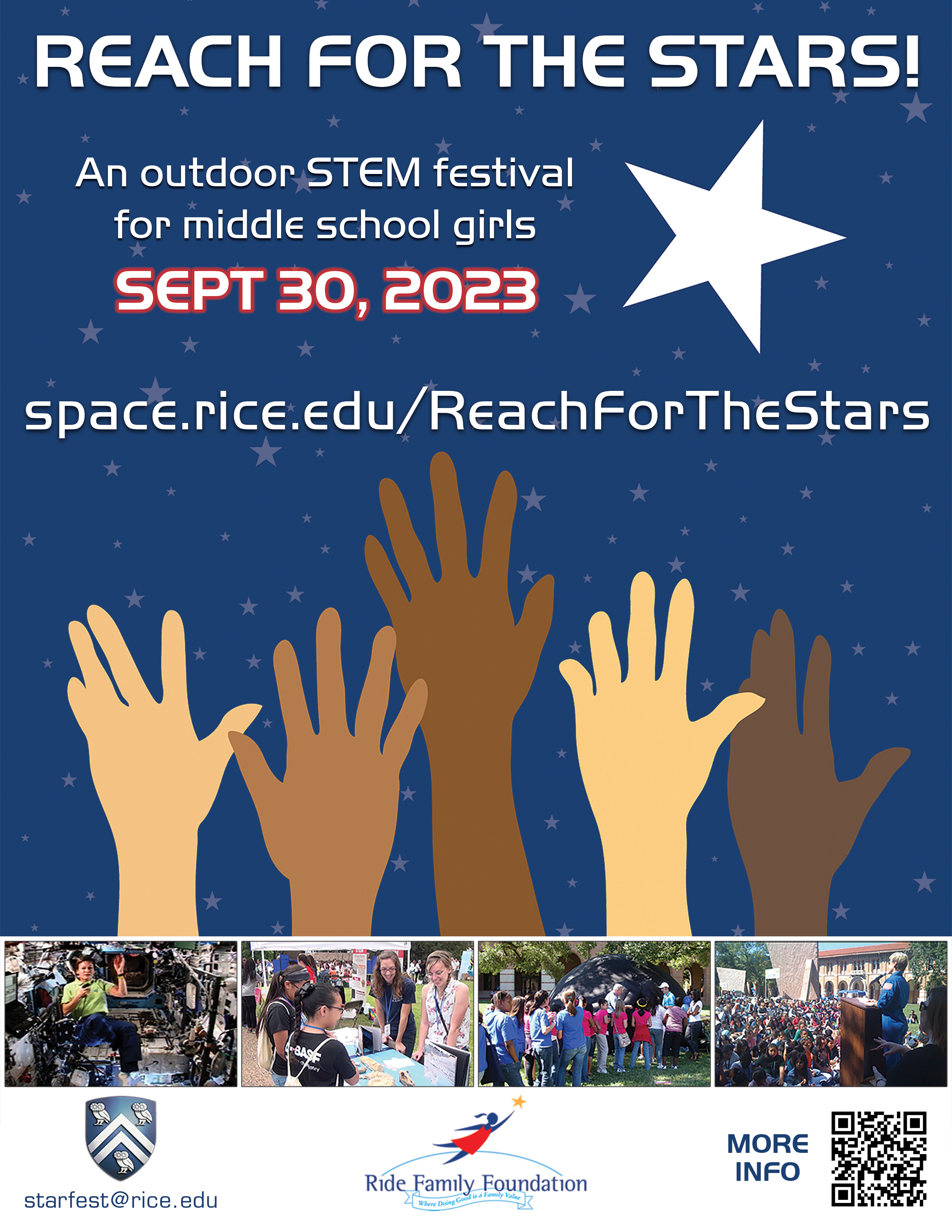 Sign up on the mailing list to get on our list for an invitation.
Because we did not host an event in school year 22-23, 9th grade girls will also be allowed to participate this fall.
Middle school girls: Join us for a fun day of exciting hands-on activities and meet some amazing role models!
Each girl (or group of girls) must have an adult chaperone - a teacher or a parent or designate. Each adult can bring up to 10 girls. Instead of choosing individual workshops, each girl (or group of girls) will choose an "interest track" and will get two hands-on workshops and a job panel discussion related to that track, plus the keynote and time in the exhibit area. If, for example, 6 girls want one track and 4 girls want a different track, then there needs to be two chaperones (one for each group).
There is a modest registration fee to cover lunch; however, if any girl needs financial support, the chaperone/teacher should contact starfest@rice.edu; because of our amazing financial supporters, we can offer scholarships to deserving girls.
Here are the interest tracks the girls can choose from:
A: SPACE and ASTRONOMY
B: MEDICINE (including space medicine and Bioscience)
C: PHYSICS, CHEMISTRY, EARTH SCIENCE or MATH
D: ENGINEERING and ROBOTICS
If you would like to be a presenter, volunteer, exhibitor or financial contributor, send an email to
starfest@rice.edu
. We are especially grateful to our financial sponsors. In 2022 our prime supporter was
Cheniere
, with additional major support from Rice University, Prof. Neal Lane, NASA and
Discovery Dome
. We would love more sponsors for 2023!
---
History of our Festivals
Since middle school is the age where girls typically lose interest in science, Sally Ride asked us to work with her to create festivals to excite and inspire them. The result was that in 2006, Rice University began hosting the annual Sally Ride Science Festival. Sally Ride herself was the first speaker and often hailed the Rice event as the largest and best attended of her festivals. Each annual Festival includes a street fair, an inspiring talk by a woman astronaut, and roughly thirty women-led science and engineering workshops (each student attends two).
Starting in 2016, the Festival was renamed the "Reach for the Stars! STEM Festival", and is sponsored by the Ride Family Foundation and Rice Space Institute, with major funding from Cheniere, plus many other donors.