2023 Reach For The Stars STEM Festival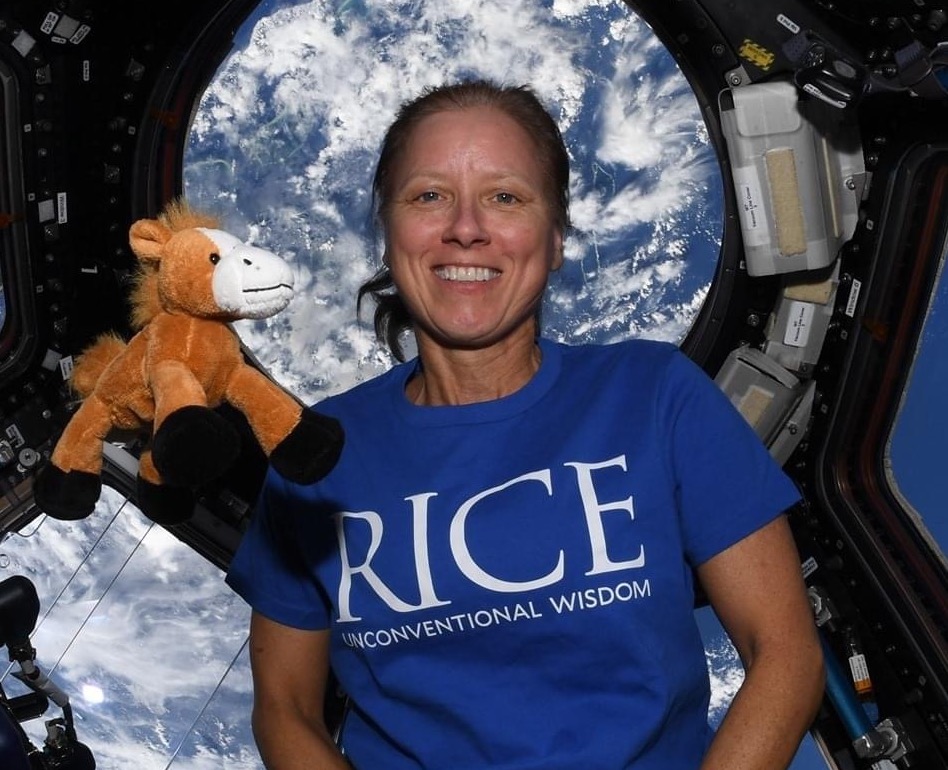 Sept 30, 2023 was our 15th Festival since the first in 2006 with Sally Ride as speaker. This year had Dr. Shannon Walker as our Keynote Speaker. Shannon holds three degrees in Space Science from Rice University (BS, MS and PhD), and was the first woman to fly to the ISS on the Dragon as part of "Crew 1" (check out her amazing photos).
Info for attendees
---
RFTS INFO
Be sure to bring your permission form signed by a guardian.
Be sure a chaperone is listed in your file, one chaperone for up to ten girls, but they all have to have chosen the same track. Different tracks means you need more chaperones.
Registration is at Brockman Hall FOR PHYSICS (not opera hall). Enter the north parking lot at gate 21 (use a credit card for entry and the same credit card for exit. No tickets or receipts.).
All workshops will be in Brockman or Duncan Hall. Panels and keynote in the McMurtry Hall (auditorium inside Duncan Hall). Lunch and exhibits in the Engineering Quad.
---
RFTS Schedule for 2023
| | |
| --- | --- |
| ORANGE | Brockman Hall |
| YELLOW | Duncan Hall |
| GREEN | Quad |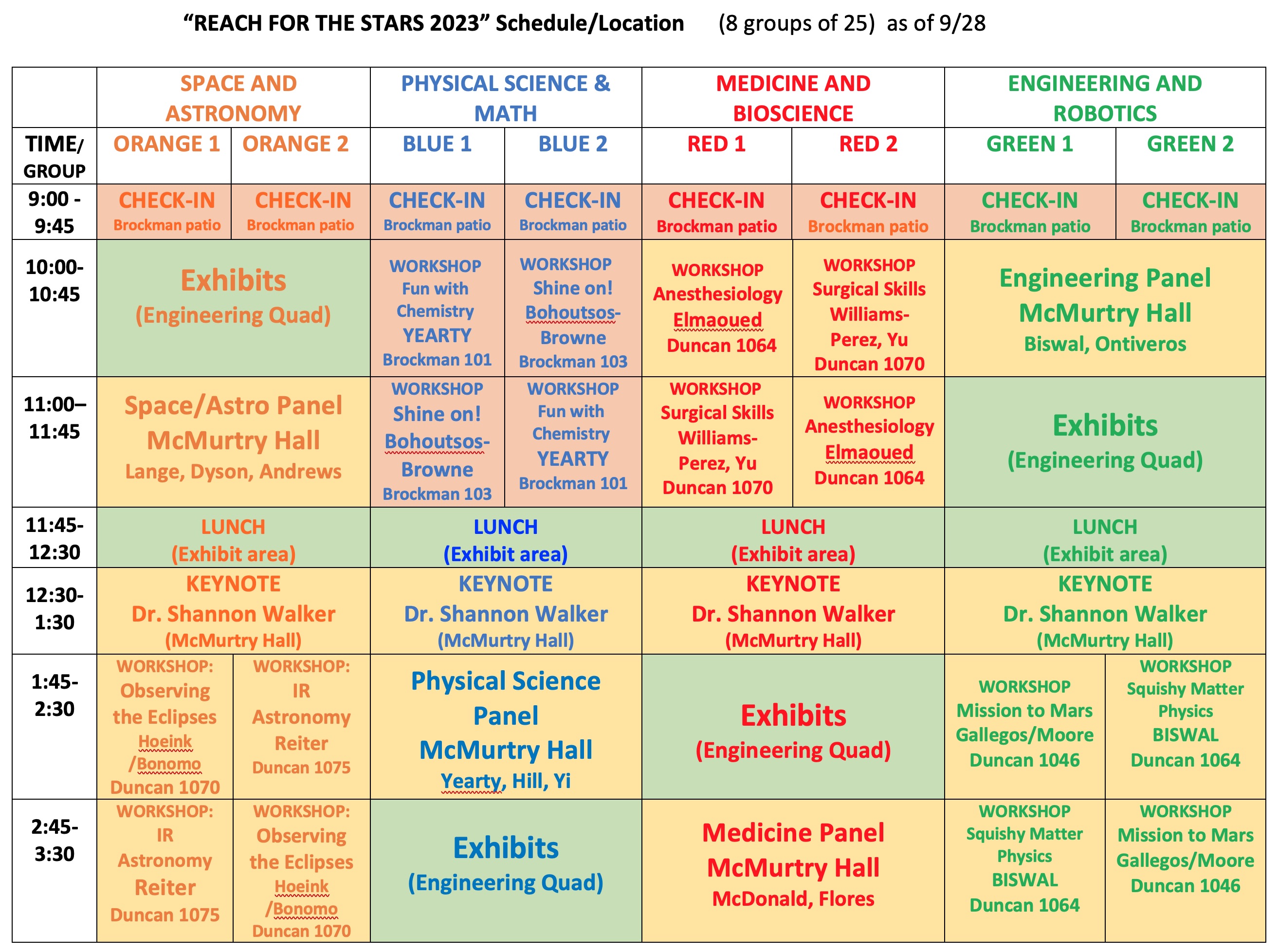 ---
RFTS Venue Maps